I made it out to the
Texas Renaissance Festival
this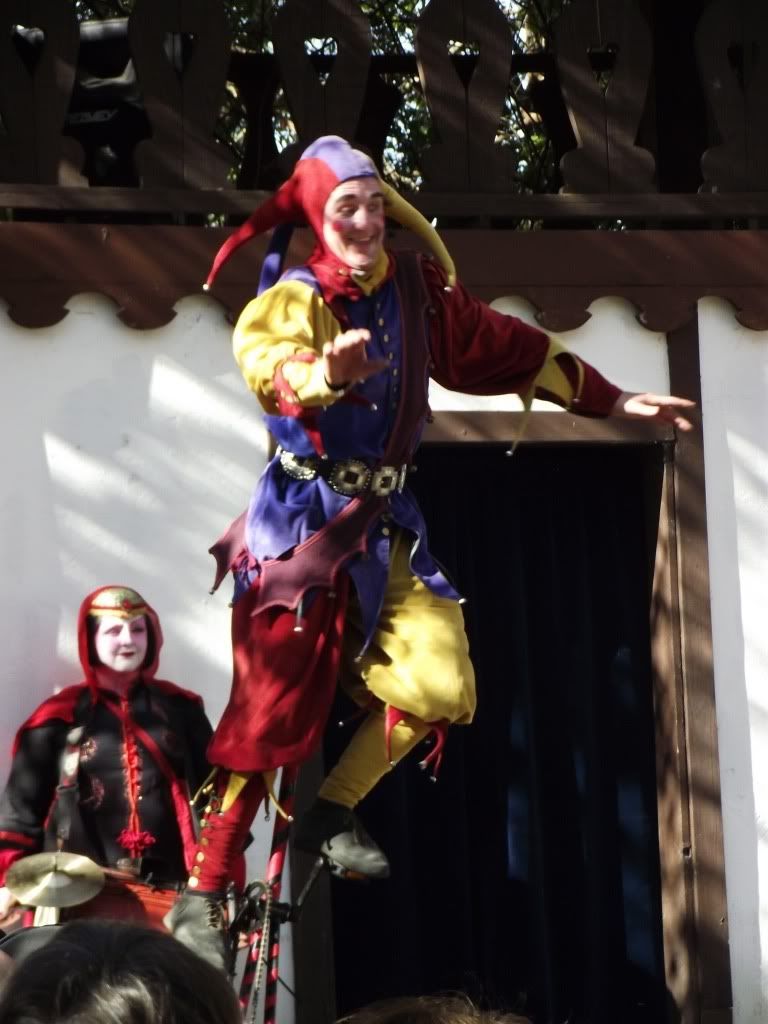 weekend out in Plantersville. I generally go on opening day because the crowds are not dense at the beginning of the season. That was not the case this year, and the crowds were in full swing, make the festival seem closer to the end of the season than the beginning.
My wife likes to watch the shows and while I reluctantly sit through the shows, I usually can't help but feel I may be missing something that year; we only go once per season. This year though, I took a different stance on the show and decided how I could incorporate the show into a role-playing scenario. The first show up was a band of traveling performers that centered around juggling, mixed with comedy. The show was not the worst I had scene, but the name of the troupe is what really caught my eye. This group of performs were siblings that went by the name 'Clan Tynker'. I found the idea of a group of traveling dwarf performers by that name a mirthful concept. You may want to use gnomes, but I think a group of acrobatic, juggling dwarves ironic in concept.
The five members of the group consisted of the headmaster Santiago, who narrated the
show, announced the various acts, and informed the audience of the historic and ethical origins of each act. Elijah, was the main juggler of the show, performing juggling with several different objects and some sword swallowing. Serendipity wore a full oriental inspired outfit as well as facepaint; she performed various oriental style dances with ribbons and flames. Rebekah assisted in most acts, performing the same skill in the various acts as the others. She was often the playful nemesis of Elijah. The final member of the troupe Sam, also helped support the acts that required more than one person, when not performing he played a large drum and added heckling to the performer on center stage.
You can see more pics of the show at the following links.
Clan Tynker
Renaissance Festival
So how do you use this in your campaign? Well the uses are only limited to your imagination. Instead of rattling out some quick concepts, I'm gonna take a few days to draft up a non-game specific traveling dwarf performers. Add in a dozen or so plot hooks and you can fill in the rest. If you have any ideas of your own please feel free to post them.